Chevron
Texaco Lubricants. Bringing a human face to enduring performance.
Visual identity
Strategic messaging
The challenge
When it came to advertising and brand awareness, Texaco had always focused on its product brands, such as Delo & Havoline. So, having decided on a more unified, master brand approach and the subsequent launch of a new Texaco Lubricants visual identity in 2022, the requirement now was for a more engaging campaign that would build on the new identity and reflect their brand positioning as leaders in performance.
The solution
As an extension of the visual identity, with its strong graphic device (taken from the Texaco brand marque) which reflected progress and performance, a grid was created using a diamond pattern to reinforce Texaco's advanced technological capability. The new graphic system was anchored by a red triangle, creating a look & feel that would allow for brand consistency, no matter the format or application, whether it be social media, advertising or event POS. Different message options were created around Texaco's value pillars providing alternative approaches based on the target audience and end requirements. Each message used photography that reflected the more human side of the brand, focusing on the employees and brand ambassadors who constantly strive for performance, as well as Texaco's end customers.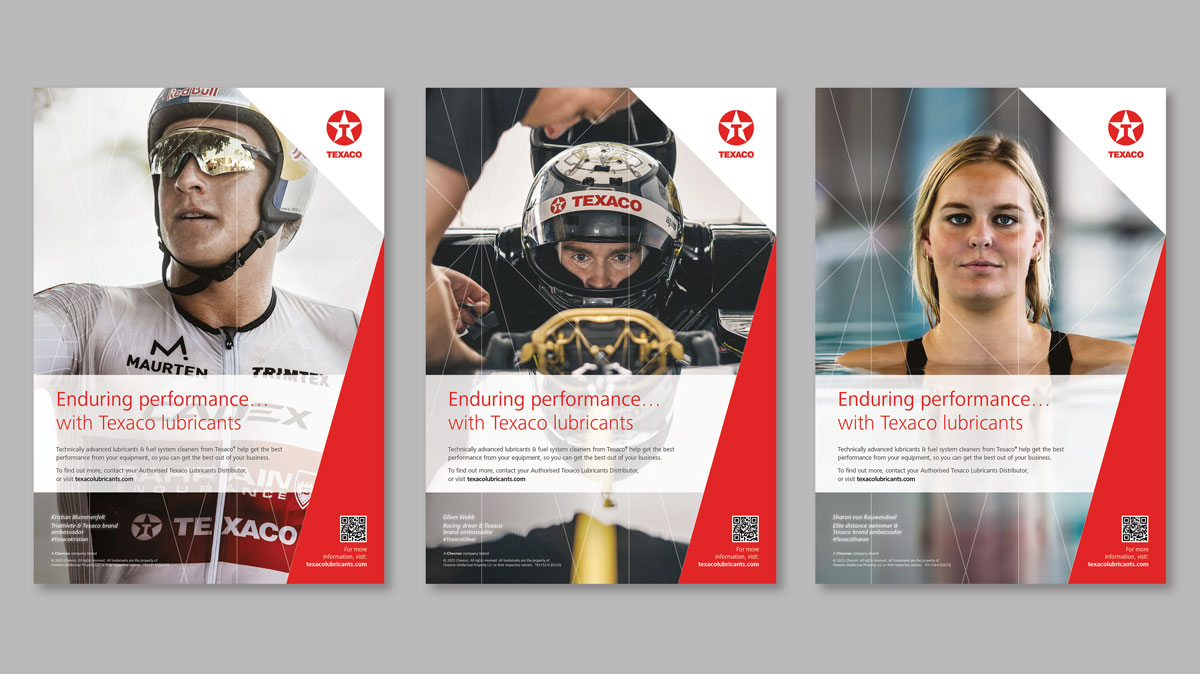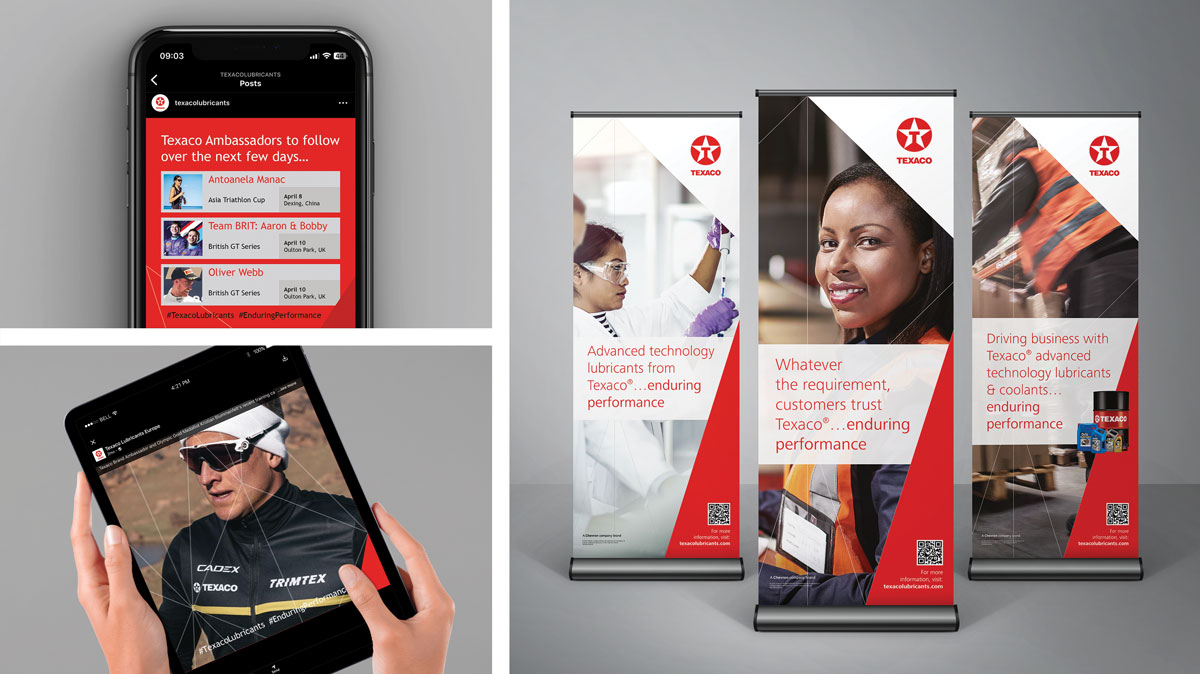 Back to top