KBE Drinks
Kingfisher. Soaring to new heights.
Brand identity
Strategic messaging
The challenge
Hugely proud of its Indian roots, Kingfisher had been a real success in the UK's Indian Restaurant Channel and KBE Drinks wanted to build on that heritage, as well as its increasing popularity outside of this occasion, by repositioning the Kingfisher brand as a premium world lager and making it more accessible to a broader audience.
The solution
Working with the KBE Drinks team to build the perfect positioning for an audience looking for an authentic world lager with a genuine back story, the new 'Look up & see the beauty' tagline was developed to encourage drinkers to be more present in their lives and appreciate the beauty all around them! Focusing on the bird, the brand's most ownable asset, a coloured 'brush' was added to the kingfisher to represent the trail it leaves behind when in flight, creating a sense of beauty, movement and height. The bold, contemporary colours reflect the luminescence of the bird itself as well as the vibrancy of India, a nod to the brand's heritage that attracts the eye of the consumer. The new look has been implemented across the entire range of products from cans to bar runners and outer packaging, and works hard to encourage everyone to 'Look up & see the beauty'.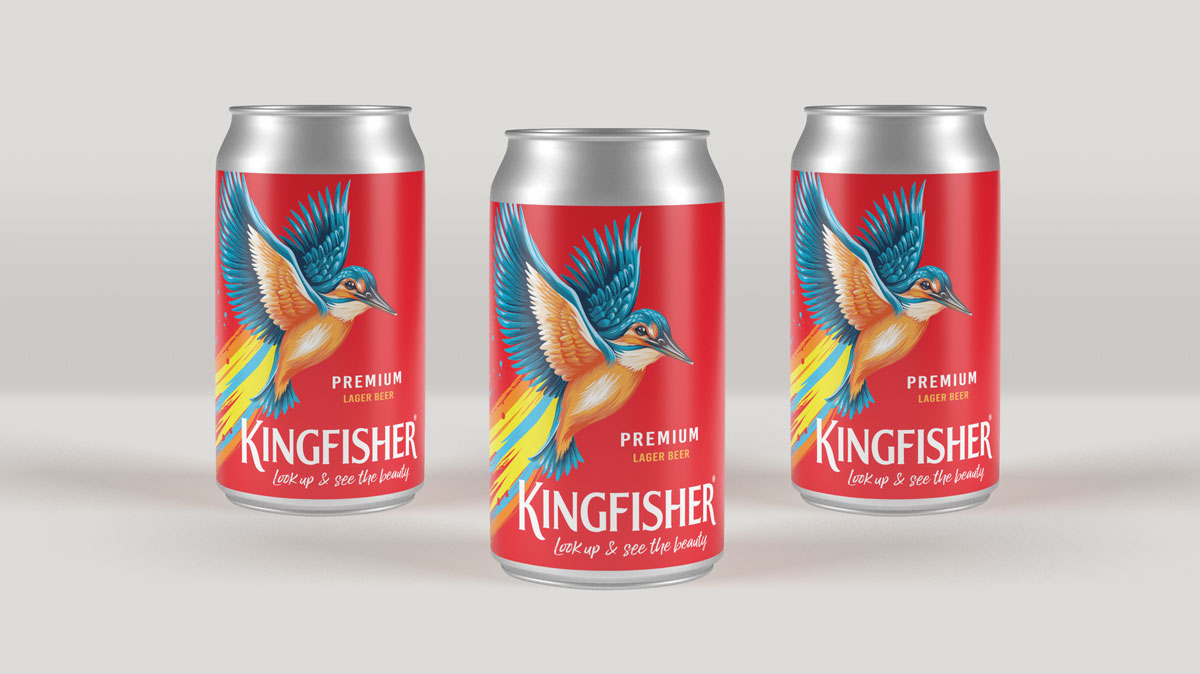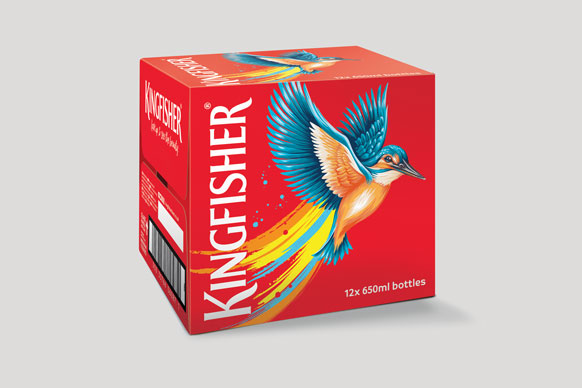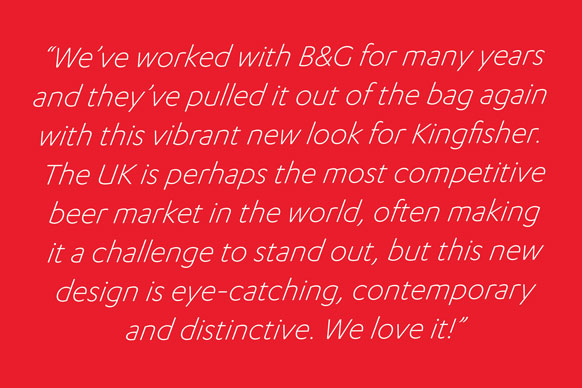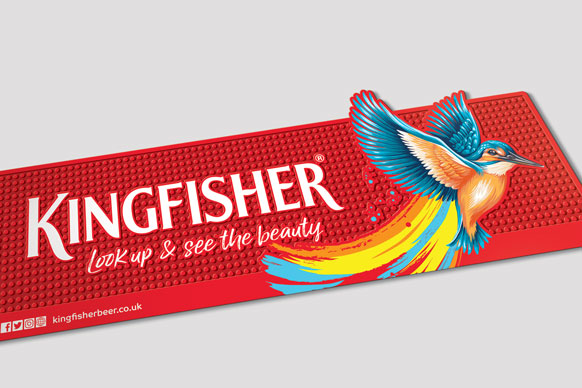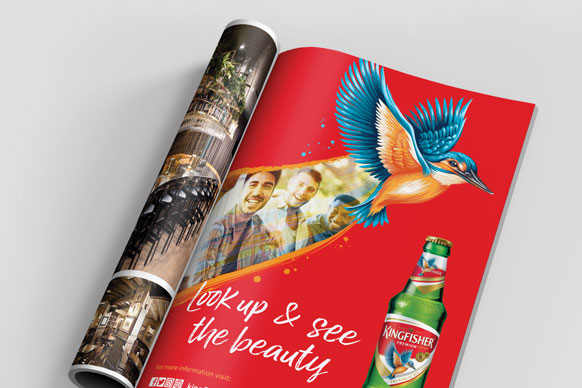 Back to top