Torque Agency Group / AECOM
FORS. Introducing a new industry standard to commercial vehicle operators.
The challenge
Initially a TFL initiative, FORS (Fleet Operators Recognition Scheme) is a voluntary accreditation scheme encouraging commercial vehicle operators to be more mindful of their impact on Safety, Efficiency and the Environment. Following its takeover by AECOM, we were asked to create a brochure that could be used at industry trade shows to introduce the scheme to operators, as well as reaching the wider public through trade press publications, PR communications and other events.
The solution
Working with content from Torque Agency Group, AECOM's PR agency, we used our expertise in information design and simplification to design a clear and concise brochure that would educate the industry about new legislation, whilst falling in line with FORS' existing branding. Case studies were used to illustrate the commercial benefits of being a member, whilst infographics communicated key facts and highlighted the different levels of accreditation within the initiative.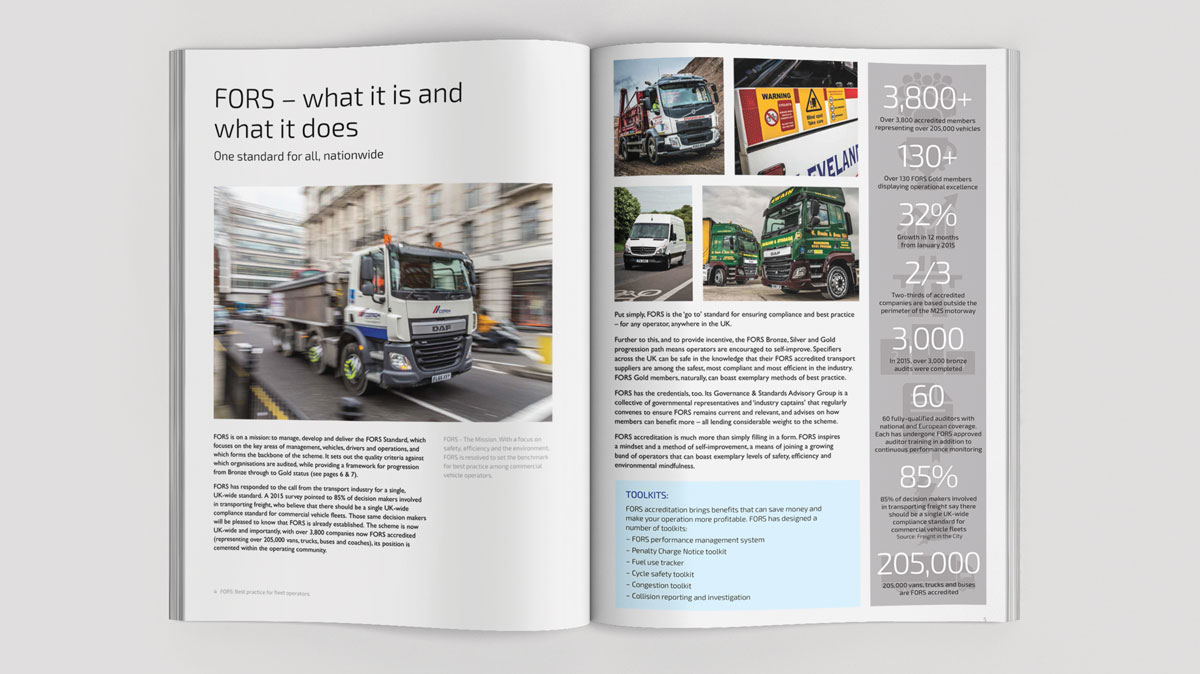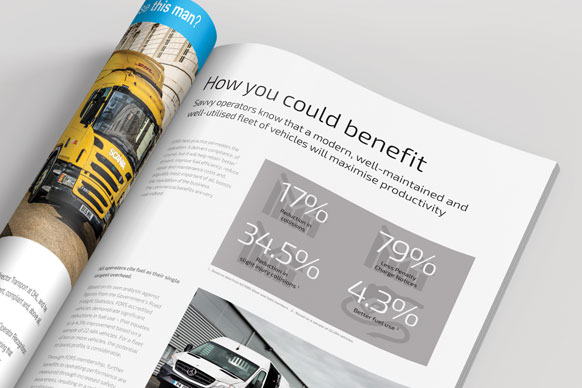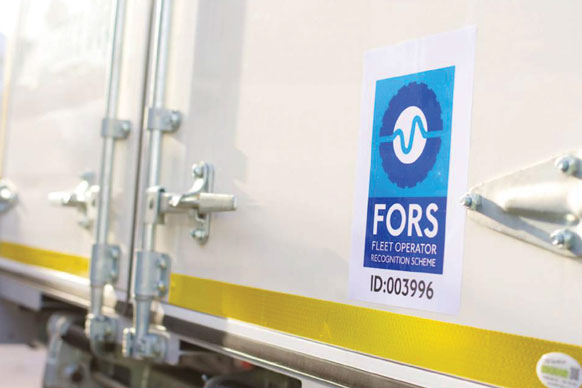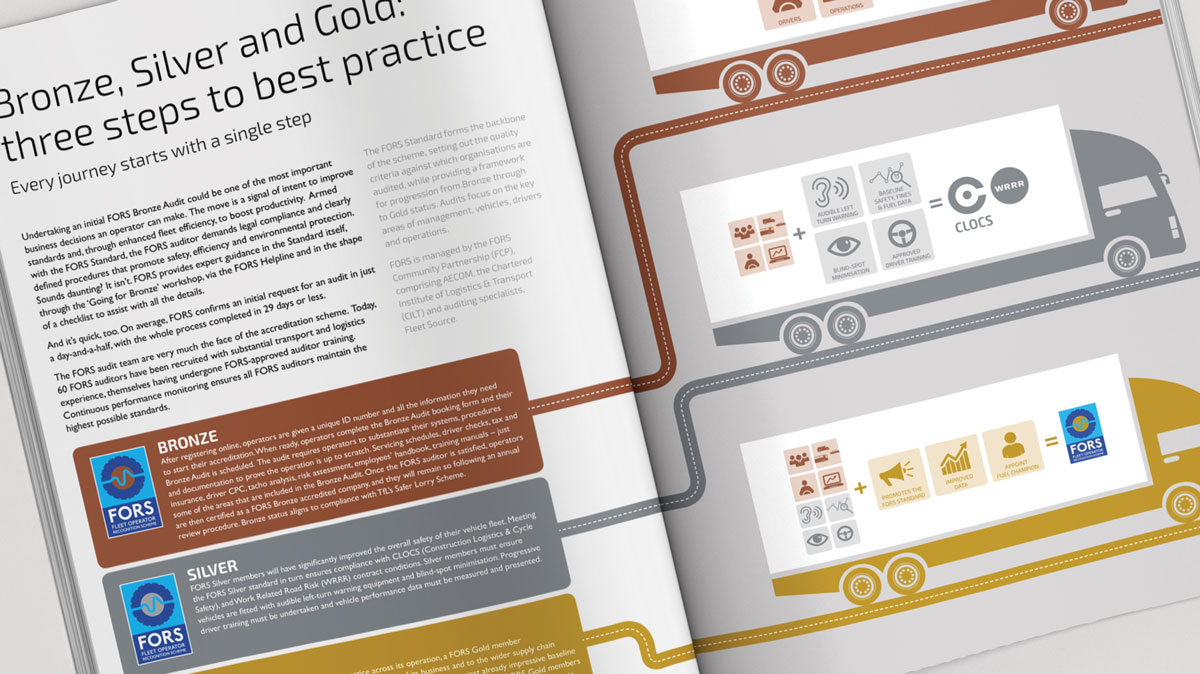 Back to top