Pimento Hill
Pimento Hill. Live life with a little spice.
The challenge
Pimento Hill is a boutique, family-owned business that produces an extensive range of amazing hand-made and Caribbean-inspired products. Located in Borough Market, the owner Dawn Smith had taken her love of Jamaican food cooked using traditional methods and the finest fresh ingredients, and created a select range of sauces, seasonings and jellies, tapping into recipes that had been in her family for generations. Their existing identity required a rebrand, with new-look packaging that accurately reflected what Pimento Hill stood for.
The solution
To bring Pimento Hill's authenticity and heritage to life, our new identity reflected a Jamaican postage stamp creating a feeling of exotic products from far away places. The stamp-like labels were designed to fit the wide range of jars and bottles, and reinforced the year that the brand arrived in the UK. The simple label architecture combines an overall pale creamy colour that contrasts with dark green across the whole range, whilst accent colours have been introduced to create clear differentiation across the different categories. As a finishing touch, the Pimento berry (from the Pimento tree, which is indigenous to the Caribbean Islands as well as being the brand's signature ingredient) was introduced in the form of a subtle botanical background illustration across the labels, completing the look!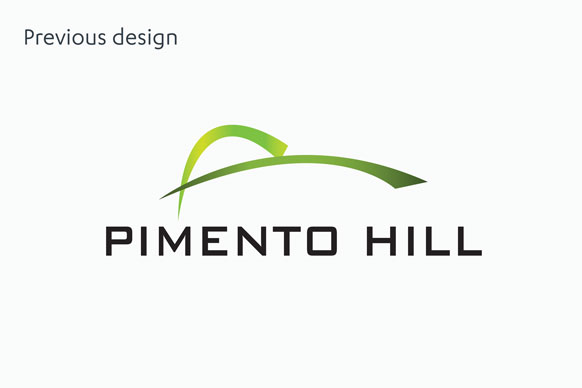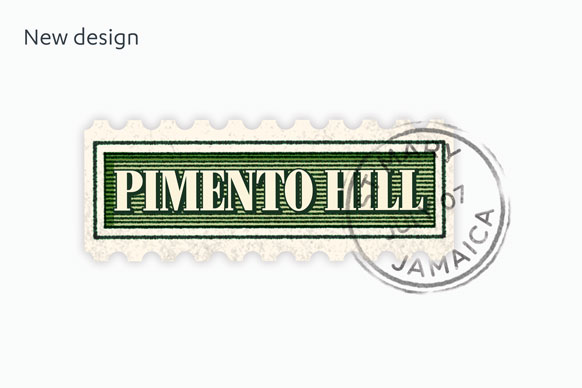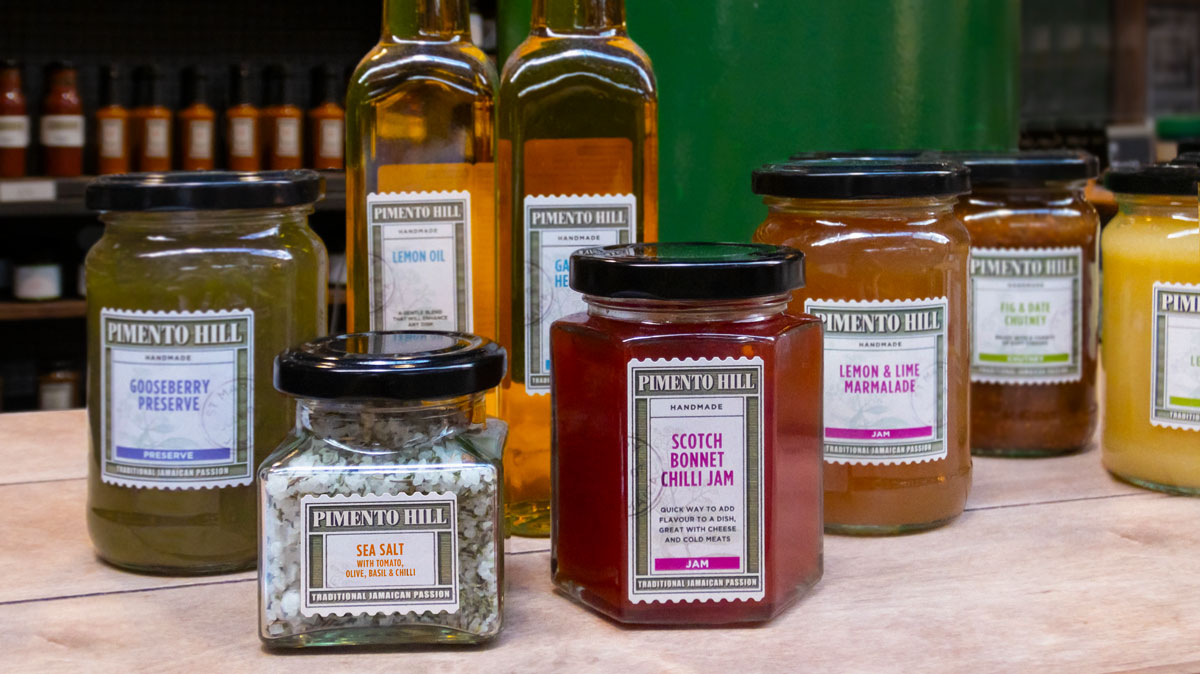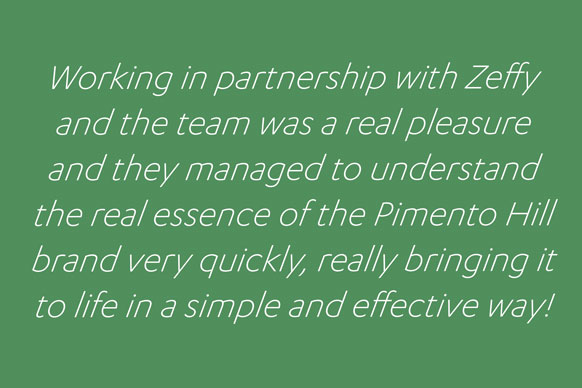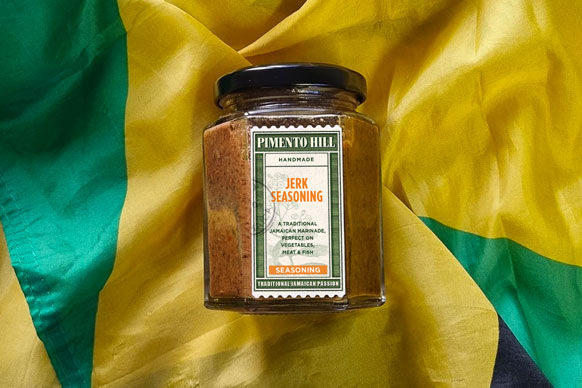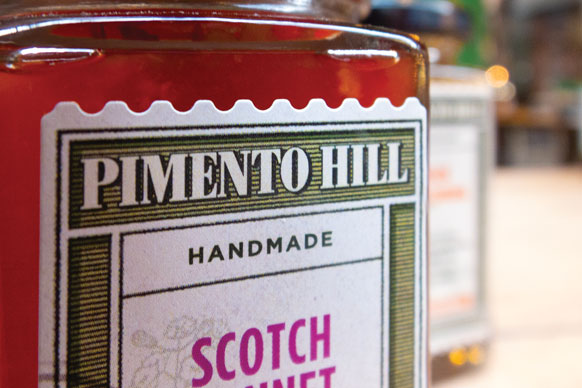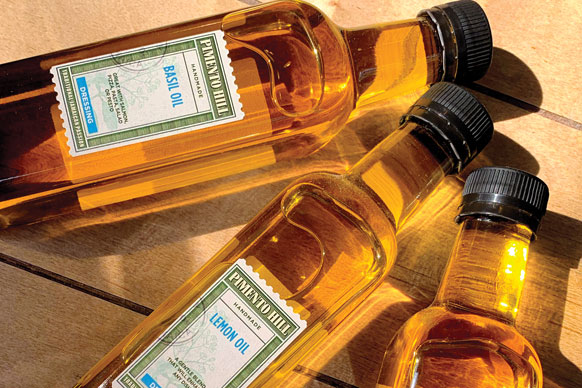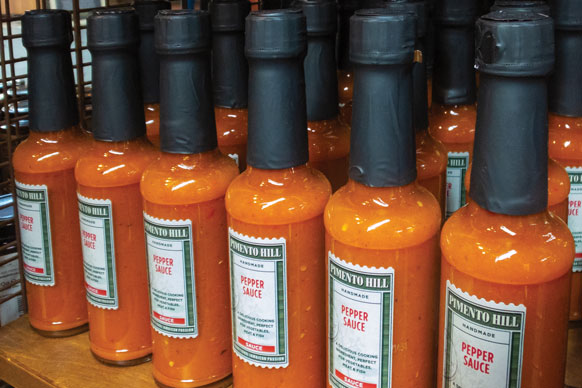 Back to top