Ceuta Healthcare
AmnioSense. Branding for a unique innovation in pregnancy care.
The challenge
Research shows that expectant mothers often feel high levels of confusion and fear throughout their pregnancy, particularly if they are considered at high risk of early labour. AmnioSense is a revolutionary new product that enables mums-to-be to self-test for amniotic fluid leakage in the comfort of their own home and we were briefed to create an identity that ensured the medical facts and technical aspects of the product were presented in a reassuring and accessible way.
The solution
In a busy retail environment, where pregnancy-specific products can be hard to locate, the AmnioSense pack needed to clearly communicate the benefits of these unique panty-liners, as well as being sympathetic to the worries of new mums. Through the use of a gentle colour palette and soft rounded typography, the design successfully embodied a feeling of sensitivity, whilst remaining serious and confident. The foiled seal on the front of the pack represents the baby being 'protected' and the change in colour across the stylised visual of the blossoming flower reflects the transitory nature of pregnancy.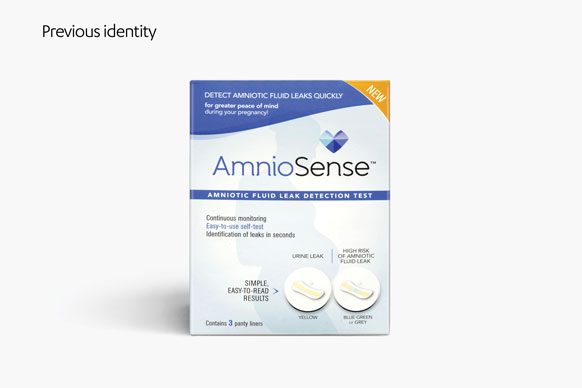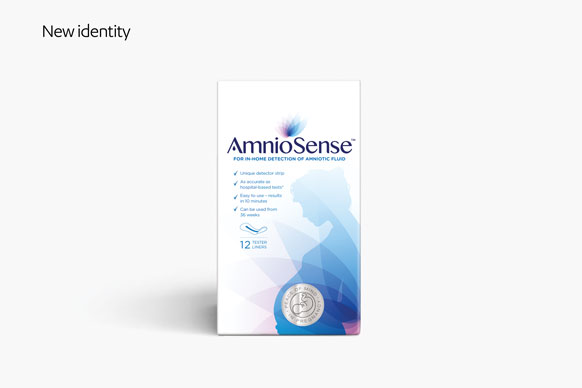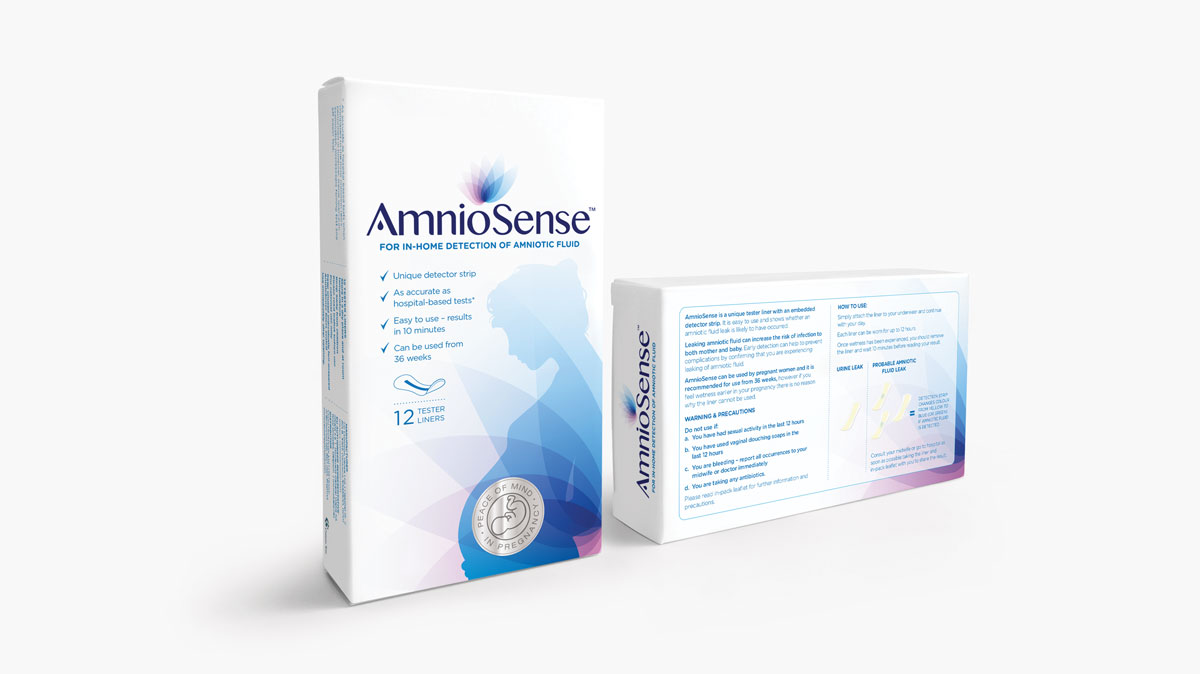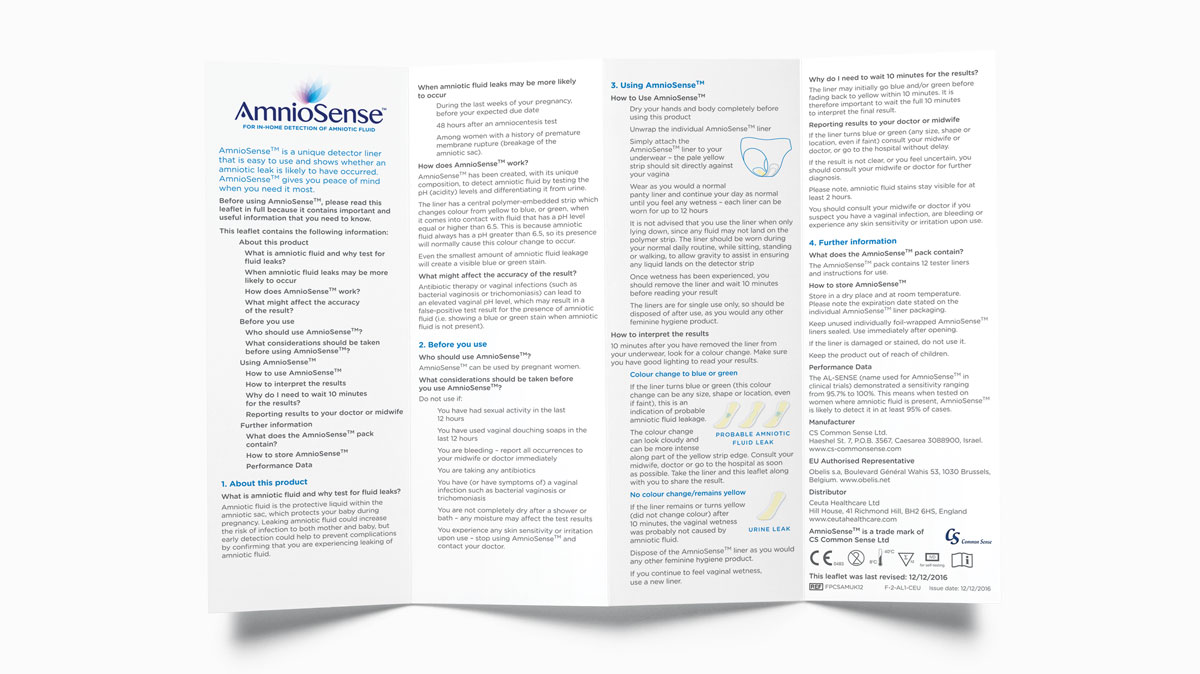 Back to top